Thinking Beyond: Conversations with Strategic Thinkers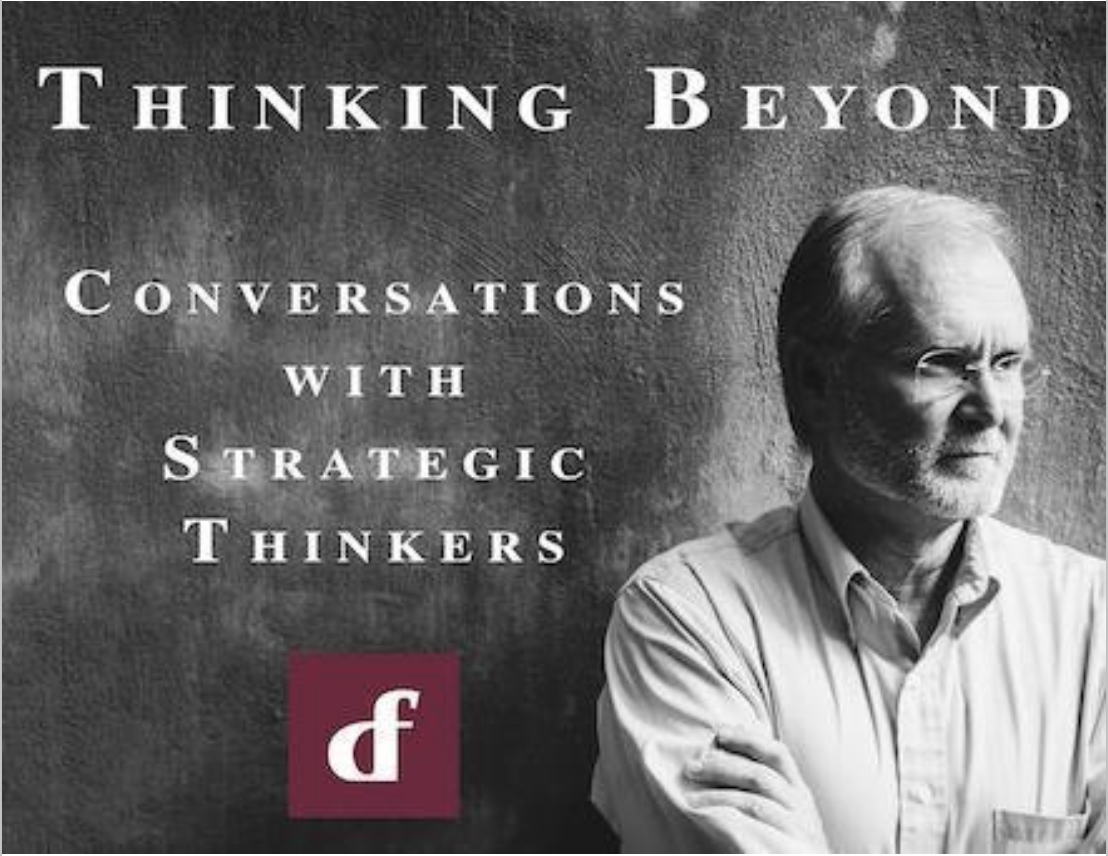 Whether you're considering a start-up, facing a pivot, or simply trying to clarify your strategic thinking, Think Beyond Value offers a simple process to move from an idea to a well-reasoned and prioritized action plan. Using lessons learned from the lies of IBM, Blockbuster, and Uber, Dr. David Flint presents his V-REEL™ Framework for strategy development, providing simple terminology, a straightforward process, and accessible tools that will foster communication, unite teams, and shape a company culture driven to create value.
Flint's V-REEL™ Framework guides the individual strategist and entire teams through considerations of value and rareness in the marketplace, prompting focus on the factors likely to erode potential value creation, as well as necessary enablers of a sustainable business. For the entrepreneur, Think Beyond Value offers a common language around which entire teams can discuss and shape sound, value-creating strategy. Everyone wants to win in the marketplace. Flint challenges your thinking so you can sharpen plans, focus on the right aspects of your business, and achieve real competitive advantage in the marketplace.
Listen in on the latest conversation!